Tuition at Home or Online
At UKSouthTutors we pride ourselves in tailoring our lessons to the individual needs of our students.
We provide both personal tuition in the central South of England with Winchester as the focal point and online tuition. Student are also free to have tuition at our home base address in Winchester.
Online tuition
For families living outside of our catchment area, and still looking for affordable private tuition
Personal tuition at your home
In the central South of England with Winchester as the focal point we can provide personalised tuition in the comfort of your own home
Personal tuition at our home
Students are also free to have tuition at our home base address in Winchester
Results
in 2018-2019 academic year
in 2018-2019 academic year
A level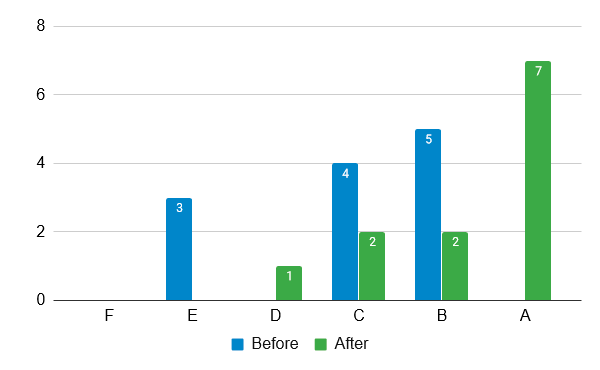 100% of applied students gained entrance at University of their choice.
Grade increase at average: 133%
GSCE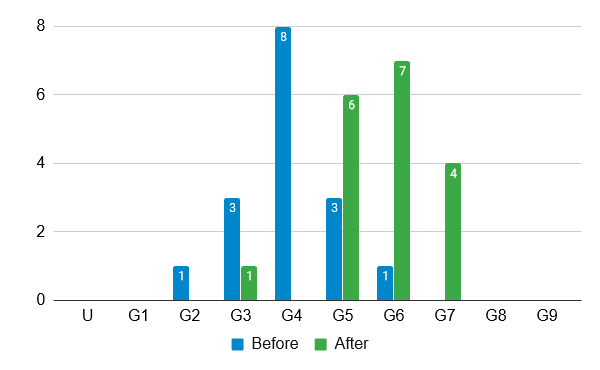 100% of applied students gained entrance at University of their choice.
Grade increase at average: 161%
More on results
Head Tutor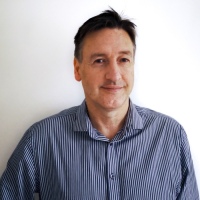 I am 56 years of age, have a doctorate degree in synthetic organic chemistry, and have been a post doctorate fellow at the University of Nottingham for 2 years, after obtaining my doctorate in synthetic organic chemistry at the University of Stellenbosch in South Africa in 1998. I have published 7 papers in scientific research journals during my academic career in both South Africa, and the United Kingdom...
Read more
References
In the event a potential client needs to contact any reference, please inform us of such a request.
The client will then be asked if they are willing to be contacted.
Zachary B
Courses: GCSE Science (OCR/Gateway), Mathematics A (Edexcel), Chemistry A (OCR/Gatway)
Murray has been my tutor since year 8 in the United Kingdom. He tutored me in Biology, Chemistry, and Physics to GCSE level, as well as Biology to AS level, and chemistry to A level. I can truly say his knowledge, and enthusiasm for teaching in unparalleled. The way he teaches promotes a deeper understanding of scientific thinking because he encourages logical reasoning. This makes his lessons interactive, and significantly more enjoyable than a classroom environment. Murray is well versed in a range of examination boards, and has the ability to know exactly what his student requires from him, tailoring lessons around those needs. He has access to a large selection of resources, including seemingly endless amounts of past examination papers which proves particularly useful when it is time to revise. His experience allows him to critique answers concisely, improving examination technique a great deal. Due to his help I have attained a grade 9/9* in all of my sciences and Mathematics at GCSE level (Physics 9*, Biology 9*, Chemistry 9, Mathematics 9*), and an A grade in Biology and Chemistry at A level. Murray has played an important role in shaping my passion for science, particularly my desire to pursue a career in microbiology in tertiary education.
Joanna / Hampshire
Course: GCSE Science OCR/H (Gateway)
Murray has been a solid, and reliable help to my eldest who initially was overwhelmed by science overload at school, and worried he wasn't going to achieve the grade he wanted in Maths.  Murray worked with him to get his science under control, but also has helped my son achieve a 2 grade increase in his maths from mocks to GSCEs.  My son is now the proud owner of some great GCSE results, and studying Statistics at A level.  Murray is dedicated to his students. He really cares how they are doing, and how he can help them. A real gem as not always easy to find.  

"I've had a couple tutors but Murray is the best by far.  He helped me push my science and maths grade up by 2!  I really struggled with both those subjects, but Murray kept me motivated and helped me to get the grades I wanted!  Thank you!"
Jane - Ropley / Hampshire
Course: Mathematics Edexcel Linear A
I've just asked my son for a reference for you and he said described you as 'knowledgeable, calm and creating a good learning atmosphere'.
I would describe you as  - encouraging, and persistent (even when the student was a little reluctant).  Certainly for my son to go from a very poor position in the end of year exams to getting 55 is nothing short of amazing.
Megan / Hampshire
Course: Mathematics Edexcel Linear A
I would wish to give a reference for Murray Viljoen, the personal tutor who has successfully tutored my daughter in Maths for the last three years (GCSE and A-level), and Chemistry for the last year (A-level). With the benefit of his committed tutoring, she achieved A grades in both Maths and Chemistry in the summer (awarded August 2019).

Murray has been an exceptional tutor. He is clearly very knowledgeable in the subjects in which he tutors, but is also able to build the confidence of the pupil in those subjects. My daughter lacked confidence in her own ability, convincing herself that she was poor in Maths and Chemistry. Murray carefully followed the course syllabus in each subject. His tutoring complemented her school study, consolidating her understanding of what she was learning at school, and concentrating on those topics which she found more difficult. In the lead up to the A-level examinations, he focussed on exam papers, and specifically on exam technique, so that by the time she sat the exams she was much more secure in her approach to them.

I would have no hesitation in recommending Murray as a personal tutor.
Katherine / Hampshire
Murray tutored my daughter for two years prior to her taking triple science GCSEs (AQA board) which were compulsory at her school. Murray was reliable, conscientious and enthusiastic. My daughter's whole attitude to the sciences changed and she went from a C/D level to achieving an A grade and two B grades in her GCSE sciences. I would definitely recommend him as a tutor.
Nikki / Hampshire
Murray is a very professional, and intuitive tutor. He has the ability to tailor his way of teaching for each individual pupil to maximise their learning potential. He encourages his students at every opportunity and is always positive about their abilities. Overall, Murray is an excellent tutor and I would recommend him to anyone wanting to enhance their education.
Sophie / Hampshire
Murray tutored Sam for his A level chemistry. We found him to be enthusiastic and focused, and Sam worked much harder at chemistry than he had been doing for many months.
Zena - Fleet / Hampshire
We were thrilled with Zoe's GCSE results and in particular her 'A's across the board in Science. Murray made a very great difference to her results, and understanding of the subject.
Tommy and Lisa
Examination board, iGCSE Chemistry
Murray provided our son with iGCSE chemistry tuition who, at the time, was struggling with, and not enjoying chemistry. Murray helped him to understand, appreciate, enjoy and even consider chemistry at A level. He was great with our son who now, we feel, after Murray's tuition, has a solid understanding of the subject." We are happy to be contacted as a reference.
Sandra & Ian / Hampshire
Murray taught our daughter for just under a year, as she needed to gain more confidence in her A2 Chemistry. She had high hopes of becoming a vet, and this required an A grade in Chemistry. Her AS grade was only a C grade. She very quickly developed a great working relationship with Murray, and more importantly an inner confidence in a subject that she had been a little nervous of. Murray was a first class tutor who was always prepared to go the extra mile, and was extremely generous with his time and devotion. He built her understanding and confidence to such a level, that in class she would often explain difficult concepts to her friends when they were struggling. She sat her A2 exams very confidently, being awarded the A Grade she so desperately wanted. She is now studying Veterinary Medicine at University. We would not hesitate in recommending Murray for Chemistry tuition, and wish him every success for the future.
Tina / Hampshire
Murray tutored Cameron in Chemistry, Biology and Physics for his GCSE's. He worked extremely hard to understand Cameron's learning style and adapted his teaching to maximise his effectiveness. He always went above and beyond what we expected and our family developed a very good relationship with him and looked forward to his visits which were always professional, caring and fun. Cameron's A* results are a wonderful testimonial to the hard work and commitment that they both put in, and I am pleased to say that Murray now continues to tutor Cameron again at A level.
Previous
Next
Read more